Adrianne Agtang
PROFESSIONAL REAL ESTATE AGENT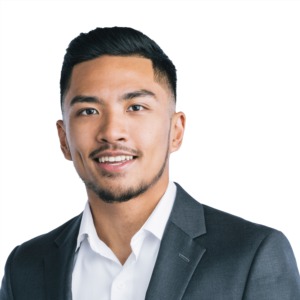 I was born and raised in Surrey, BC. From a young age, dedication, maturity, and humility are character traits that I strive to achieve.
Throughout my high school years, getting into UBC Engineering was always my goal. Once I finally got there, however, I quickly realized that it was not for me. I finished the semester, but I exited the program soon after with no sense of direction for my future. On my journey to find a new "purpose", I gained interest in digital marketing. I committed myself to learning about marketing, which led to starting my own online marketing business and helping small business owners in the community grow their businesses.
I've always had an interest in real estate, but I realized that a career in real estate was for me with the sense of fulfillment I achieved from helping my clients achieve their bigger goals. I truly pride myself in making others smile with my help.
In my free time, I enjoy exercising and playing and watching different types of sports. I also volunteer in my church's music ministry on the weekends.