Kevin Green
PROFESSIONAL REAL ESTATE AGENT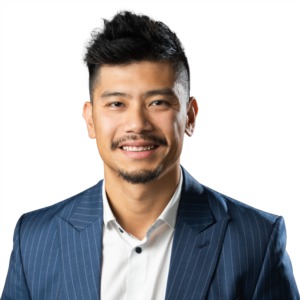 With 10 years of experience in banking and finance, I understand the importance of building trusting relationships, especially when making major financial decisions. Ranging from multi-million dollar development projects with the largest developers in the lower mainland, to getting clients approved for their first home purchase - I learned that many of the ingredients are the same.
With my banking experience, I transitioned into the fitness industry and opened a community-focused gym right here in the heart of Surrey. Over the past seven years, I've assisted clients to achieve health and fitness goals that they have never imagined themselves attaining.
Across industries, helping clients achieve their goals is what I do. I understand that the foundation upon which these goals are built upon relationships that go beyond a transaction.
I am a husband and father of two young boys. If the boys aren't hanging off my arms, you'll find me with a barbell or camera in my hand. Fun fact - I develop my own film at home!