Father's Day Gifts That He Will Never Forget
What is it about Father's Day that gives even the most thoughtful among us a case of "gifter's block"? Perhaps this is why Father's Day gifts usually border on the cliché — like a tie bought in a rush or a random item featuring his favorite sports team's logo. Instead, we're trying to make 2021 the year this tradition ends. Here's a list of gifts dad will actually love to receive, from little luxuries that'll make his day to experiences that'll create memories to last a lifetime. AND best of all... everything is local!
He might not directly say he's into self-care, but he knows the concept on a physical level. In other words: Your dad needs a break. While he'd never use the word "pampering," these gifts help recharge his batteries — whether he realizes it or not.
1. Prospector Rye Whisky
Prospector is 100% Northern BC rye, transformed into liquid, steam, and back again. It is then coaxed into new, heavily charred American White Oak barrels. With a heady nose of brown sugar, dried prune, vanilla and oak, this full-bodied rye melts on the tongue into light spice and stone fruit notes, leaving with a crisp, dry finish like crackling leaves. Prospector stands head-to-head with ryes of yesteryear while striving for a new West Coast experience.
2. The Grillfather Gift box
The Grillfather is the ultimate Father's Day Box from Good Things Collective and will help you truly bring it to the back yard! Think Daddy Beer Stein, Grillfather Apron, tasty spice rubs, cocktail kit, hot sauce, artisan marshmallows and roasting candle …the list goes on!
3. The Hot Sauce Collection Box
Pick up something hawt and spicy for your main man! Hard to go wrong with this all-natural, no preservative local hot sauce brand. All five Sriracha Revolver Hot Sauces in one gift box.
You will receive one each of the following flavours: Cilantro + Lime; Beets + Tequila; Clean Mango; Chili Garlic and Avocado Ginger
4. Respect | Canadian Made Cotton Tee
Active dads can never have enough technical wear. RYU is a Vancouver brand that has great fitting and functional designs bound to make Dad comfortable during his sweat sesh. The Respect Cotton SS Crew is a tee that's anything but basic. Designed for all day comfort, its clean look makes it easy to put in rotation.
5. Beard And Shave Oil
This beard and shave oil is gentle and soothing on freshly shaven skin. Owner Eran is a doctor of Chinese Medicine, acupuncturist and herbalist and develops each of the products with purposeful ingredients. Both Eran and his wife Christine, are devoted to minimizing waste.
Experiences He'll Cherish
One of the ways traditional gift guides fall short is failing to recognize the one thing most Dads want: To spend quality time with his family. Dad may define that as enjoying a pint or two, quietly sitting alongside each other, or screaming on a roller coaster. But no matter what, it's time well spent.
6. A Brewery Tour
If a visit to Dublin isn't in the cards for your beer-loving dad, maybe a local brewery tour is more within reach. Book a tour with Vancouver Brewery Tours so dad can journey to the best craft breweries for behind the scenes tours, enjoy VIP access, learn the story of each brewery and most importantly, enjoy the beers he loves with friends - new and old! Can't make it there? Take your dad to your nearest local brew-pub for a few rounds on you.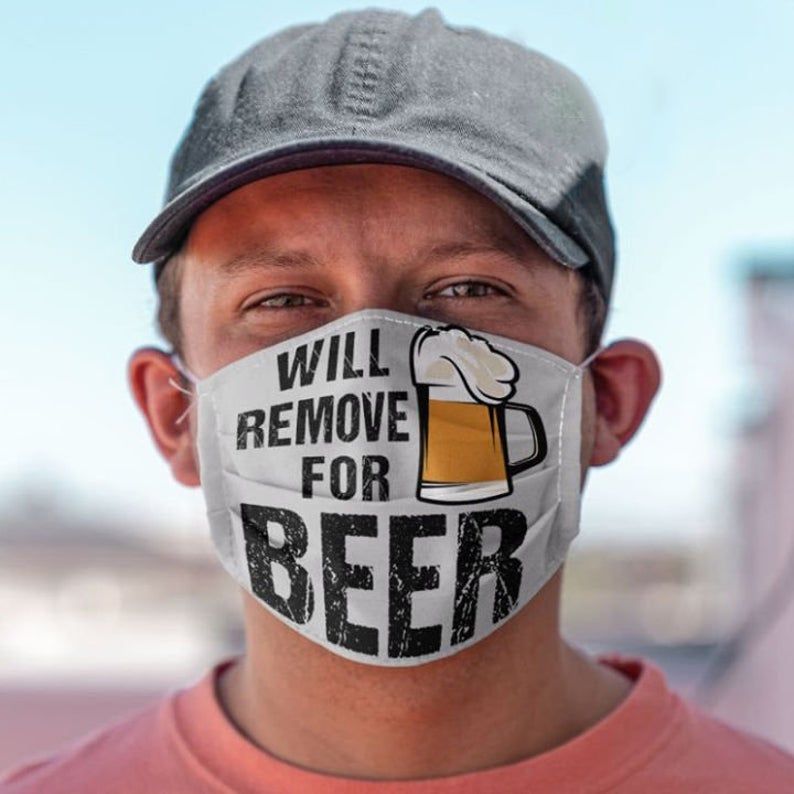 7. Fish for Free Father's Day Weekend
BC's Family Fishing Weekend - June 18 - 20, 2021
The provincial government will be waiving the requirement for residents to buy or carry a non-tidal (freshwater) basic licence during the third weekend in June. The Federal Department of Fisheries and Oceans Canada, which manages tidal fishing, also offers the opportunity to go saltwater fishing for free. This is a great opportunity to get together with family and friends and try fishing!
Anglers must still adhere to catch quotas and regulations. Make sure you have read and understood the Freshwater Fishing Regulations Synopsis so that you know where you can go fishing, and which fish species you can catch.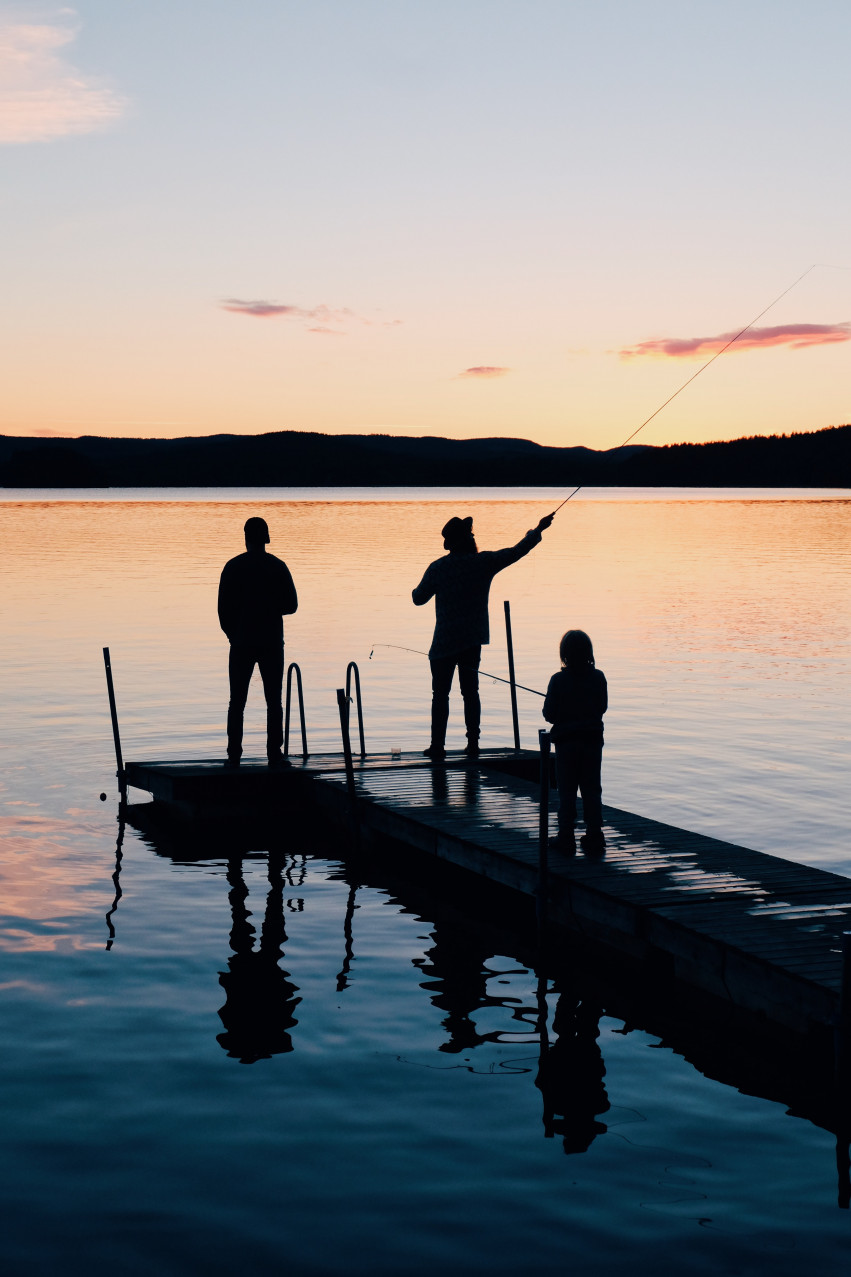 8. Bring Out The Kid In Him
If Dad is a big kid at heart then he'll love a day at Playland! Just be sure to book your ride passes early/in advance, to ensure your preferred date is not sold out.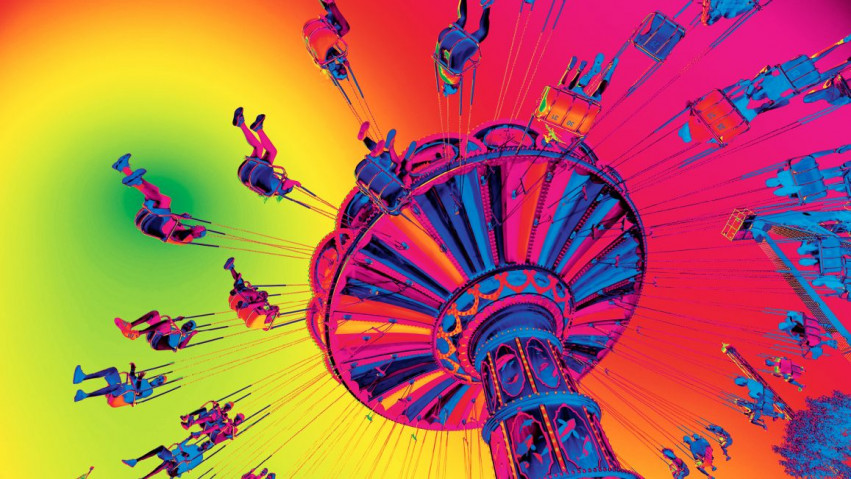 9. Imagine Van Gogh
Does your dad have an appreciation for the arts? In this exhibition, visitors of all ages discover a new way of reconnecting with the work of this great master.
The very concept of Imagine Van Gogh is grandiose: visitors wander amongst giant projections of the artist's paintings, swept away by every brushstroke, detail, painting medium and colour. Immersed in an extraordinary experience where all senses become fully awakened, viewers will be truly moved by such spectacular beauty. Visitors discover more than 200 of Van Gogh's paintings, including his most famous works, painted between 1888 and 1890 in Provence, Arles and Auvers-sur-Oise.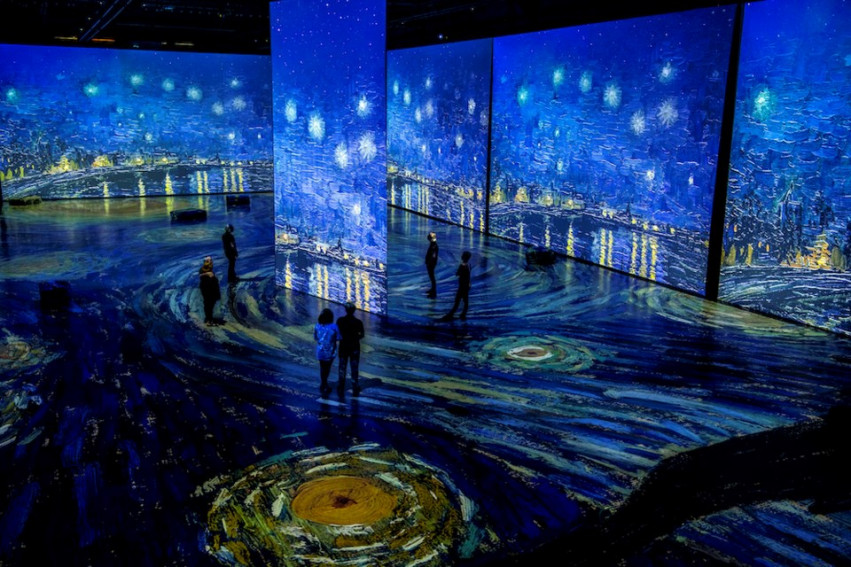 If Dad has everything he could possibly want, is tough to shop for, tends to regard physical gifts as clutter, or doesn't have time for an experience, a consumable gift might be the way to go.
10. BLVD Provisions
Those firing up the grill at home this Father's Day need look no further than BLVD Provisions to assemble all the ingredients needed for a wow-worthy feast for dad.
BLVD Provisions, the line of restaurant-quality meals and ingredients made for the home offers an array of elevated eats perfect for the upcoming celebration.
The award-winning Boulevard team has done the shopping for their customers and have on offer hand-selected cuts of beef that are considered among the best in Canada.
11. The BIG SMASH Kit: 4 Pack
The hot new one-stop-Smashburger-Kit-stop known as Burgerland Smash Up is giving Vancouver a unique, family friendly way to show the burger-loving dads in their lives the love for Father's Day by launching a new Big Mac-inspired 'Big Smash' Kit. Each Big Smash Kit includes everything Dads need to replicate the iconic burger at home, in the park or on the beach.
12. Heritage Asian Eatery
Enjoy four new dishes from Heritage Asian Eatery, available only in their Father's Day feast. BBQ Pork Puff Pastry, Chive & Pork Dumplings, Steamed Ribs and Salted Egg Yolk Sesame Balls will be offered for the first time ever, alongside Heritage favourites like Five Spice Chicken Wings, Crystal Prawn Dumplings, Truffle Prawn and Pork Siu Mai.
13. Fuego Diablo Steaks
Mail-order steaks vary in quality, but the inventory at Fuego Diablo Premium Steaks promises to deliver the best of the best. In fact, Steaks that carry the name Fuego Diablo bear witness to a legend of taste and quality. Their Gold Label steaks are selected from the very best USDA Choice and Canadian AAA Black Angus Beef. USDA Prime and Canadian Prime is where they start with their Black Label Diablo steaks.