4 Benefits of Selling Your Home During Winter
Posted by Katrina Amurao on Tuesday, March 8, 2022 at 5:25 AM
By Katrina Amurao / March 8, 2022
Comment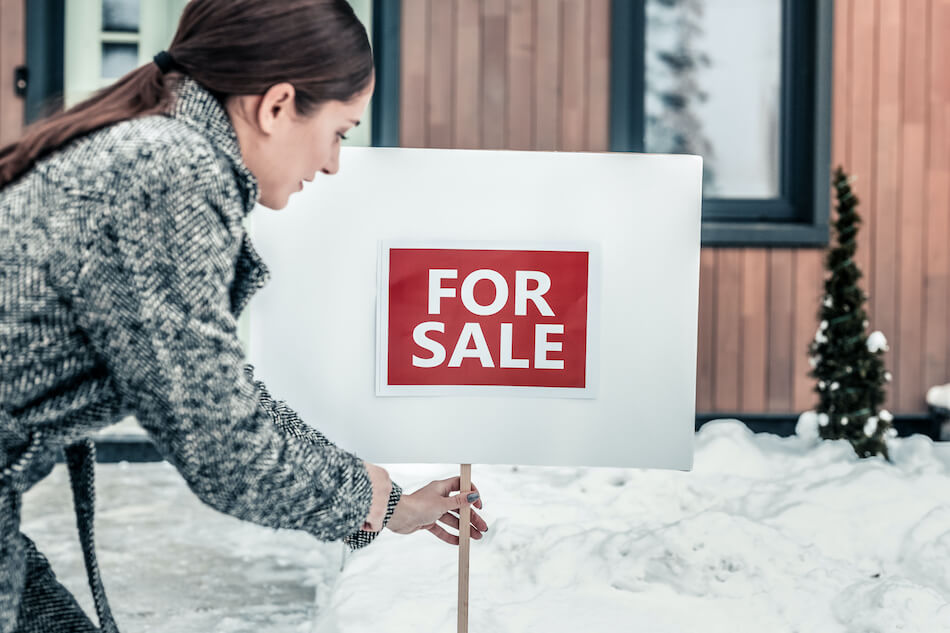 Spring and summer are the most popular times to sell a home for many reasons, including convenient weather for moving and vacation or time off. While more homes list on the market during these months, not selling during winter can cause sellers to miss opportunities they won't find during warmer seasons.
The off-peak season offers many benefits for sellers they may not find during the busy spring and summer months. Keep reading to find out why homeowners should sell their homes during winter instead of spring or summer.
For informational purposes only. Always consult with a licensed real estate professional before proceeding with any real estate transaction.
Less Housing Inventory Means Higher Interest in What's Available
While homes listed during winter often receive less traffic than those listed in spring and summer, it doesn't mean they sell for less money. Because fewer homes are on the market, buyers are more likely to be interested in the homes listed due to less competition, meaning sellers are more likely to receive multiple offers and sell their homes quickly. As a result, sellers often have more negotiating power during winter as buyers are usually more interested in closing deals faster.
Sellers May Receive Higher Offers For Their Homes
Winter homebuyers are often more serious about purchasing a home than those who shop during the spring and summer when they may be just beginning their search or looking for a seasonal second home. Therefore, sellers are less likely to experience buyers who back out of their contracts. Because fewer homes are available, buyers are more likely to value each home over others and offer higher prices.
Winter buyers may be more flexible on price and terms than those shopping during peak season. With fewer homes to choose from, buyers may be willing to pay closer to the asking price or agree to other contract terms that sellers may not find in spring or summer.
Sellers May Have More Time to Prepare Their Homes for Showings
Many sellers like listing their homes in early spring and summer to make it easier for buyers to view their homes when the weather is nice. However, sellers can benefit from listing during winter by having more time to spruce up their homes on days they stay home due to colder weather before potential buyers visit.
In particular, sellers who list their homes during winter can spend extra time making sure the house is clean and clutter-free by removing unnecessary items to show buyers the home is spacious, clean, and ready to be lived in.
More Flexibility in Showings & Closing Dates
Home sellers may also have more flexibility in scheduling showings and closing dates during winter. Because buyers are more interested in finding a home quickly, they may be willing to work around the seller's schedule for showings.
Additionally, buyers may also be more flexible on closing dates with fewer homes on the market. This can benefit sellers who need more time to move out of their homes or want to wait until after the holidays to close their sales.
For informational purposes only. Always consult with a licensed real estate professional before proceeding with any real estate transaction.
Ready to Sell Your Home This Winter?
Home sellers may be wondering if they should wait until the spring to put their homes on the market. However, winter is an excellent time to sell. The most apparent benefit is fewer houses on the market, so buyers are more interested in what is available. Additionally, sellers may receive higher offers for their homes due to the lack of competition. Sellers also have more flexibility with showings and closing dates, and winter provides an excellent opportunity for sellers to prepare their homes for showings.
From having more negotiating power to receiving higher offers, selling a home during winter can help sellers receive the best deal and maximize their earning potential.